Debut full length out now through NoVisible Scars. Iron Empire musically features various forms of raped and beaten scrap metal, junknoise, feedback manipulation, and analog synth. In the tradition of the 80's Broken Flag style,(old)Controlled Bleeding and Bizarre Uproar.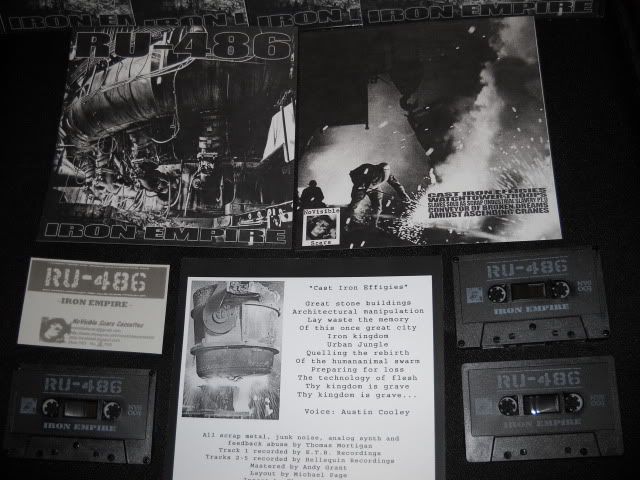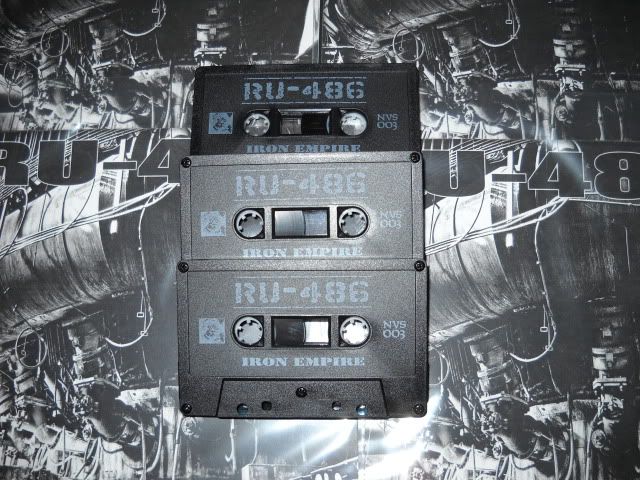 SCAR 003: c-52/100 Copies. $8.00(US). $10(ELSEWHERE) Price is postpaid. ***ACCEPTING PAYPAL, MONEY ORDERS AND OR CASH. CONTACT FOR ORDERING INFO AND AVAILABILITY***
novisiblescars@gmail.com
RU-486 package: 7.25 x 7.25 covers/insert housed in a 7'ep re-sealable bag. Hand numbered card. Mastered on pro manufactured and imprinted(chrome)black cassettes.
***DO NOT PAYPAL ME TILL YOU MAKE CONTACT! I HAVE A SEPARATE EMAIL FOR PAYPAL WHICH WILL BE PROVIDED WHEN CONTACT IS MADE***Samples:
http://www.myspace.com/ru486noise
http://www.myspace.com/novisiblescarslabel
http://nvslabel.blogspot.com/